A unique Hotel
Restoration of Kongsvinger Fortress is nearly finished and the result is a unique hotel that offers guests both comfort and tradition. Those who have followed the local press know that this has not been a rebirth without pain, however perhaps the truth is that something good can come out of pain.
There will be 28 rooms, accommodating up to 80 guests, Hour Front Desk and restaurant operations.
According to Pontus Lindroth is the official opening day the 10th of August.
The hotel will collaborate with the association Fortress Friends so that it is possible both with guided tours and snacks/meals
View from the Fortress towards Glomma and Vingersjøen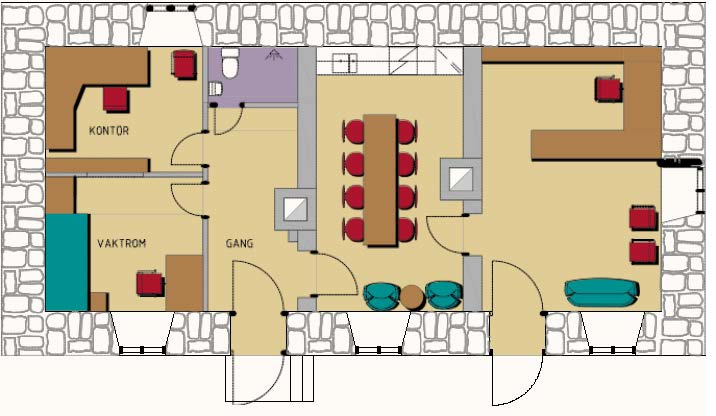 Inner guardhouse.
This is the first building you see when you arrive at the fortress. It was built in the 1700's and has always played a central role. It will house the reception, here you will be welcomed, get assigned room, and you can arrange concert tickets or reserve a table in the restaurant. They will also help arrange guided tours in collaboration with the Fortress Friends.
http://www.festning.no/hovedside
The Hotel is named
KØNIGS WINGER