Boerli 2nd of June 2013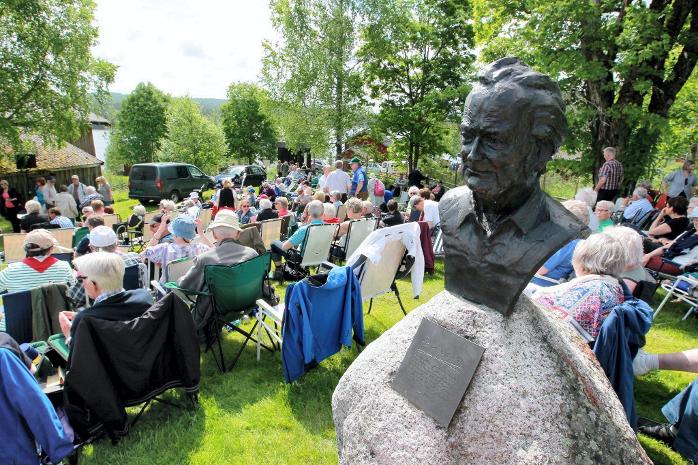 Another June event accomplished, the June event 2013, the 22nd  in order, to the delight for the spectators and the organizers. The spectators got a 4 shared experience, something for the eye (a beautiful place in the deep forests), something for the stomach (food from Max Ivan), something for the ear (poetry reading and music) and something for the mind (the essence of Hans Boerlis poems). The organizers were pleased to have completed a well composed and successful event.
Approx. 900 people had found their way to Oppistuen Boerli at Boeren lake, and you had to be impressed. The main program started with the recitation of the poem June evening in both Czech (Petr Uhlir), English (Joseph R. Silverbird) and not least in Norwegian (Toralf Maurstad). After the introduction the program continued with poetry reading by Toralf Maurstad, musical entertainment by Stian Carstensen and  Børli poems performed by Erik Lukashaugen and his orchestra.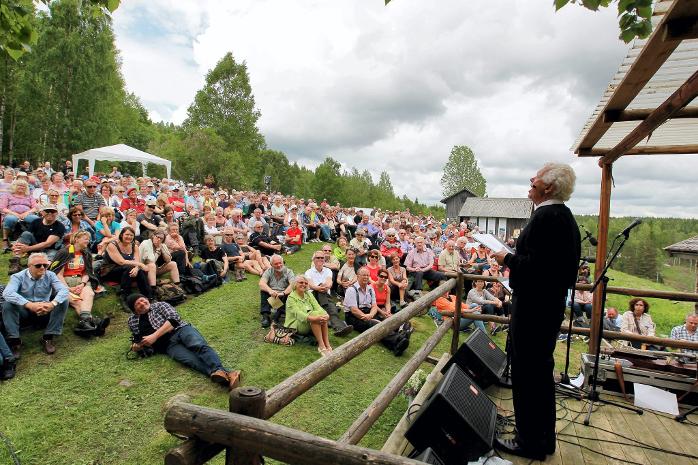 Toralf captivates his audience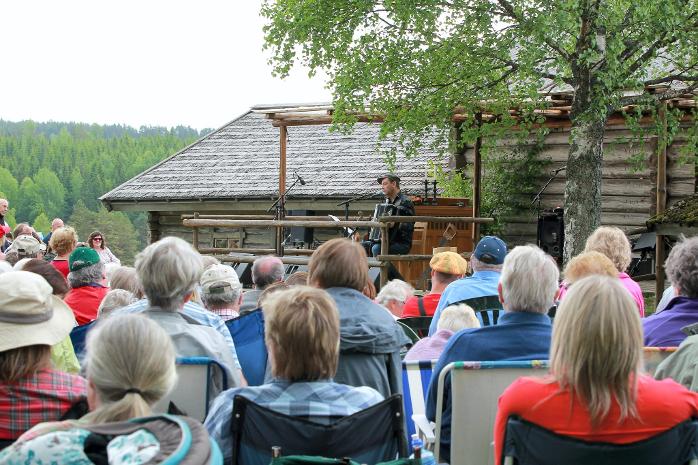 Stian Carstensen performed songs with local history themes from Eidsvold and a bit more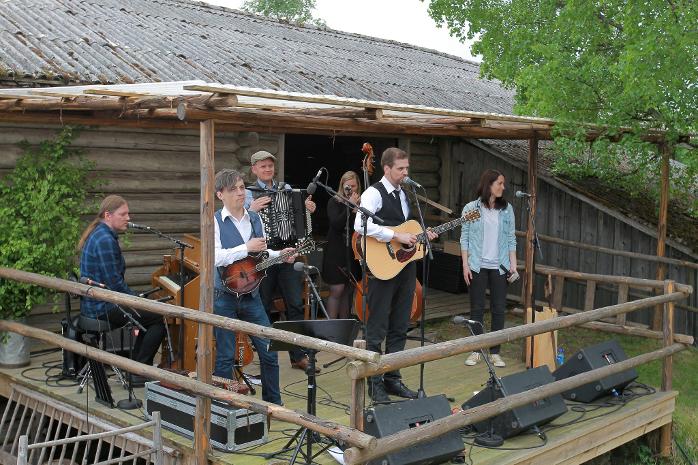 Erik Lukashaugen and orchestra performed Børli poems with self composed melodies.
Images and parts of the substance, is with permission, taken from Glåmdalen article 03/06/2013. For more details  see article and picture gallery in Glåmdalen
Photographer: Kjell R. HERMANSEN
All images are copyrighted. Further use is prohibited without prior agreement
For those who plan a trip in the writer's footsteps, Oppistuen Boerli will be staffed every Sunday in July between 1200 and 1600.
Photo exhibition and sale of soft drinks, coffee, waffles and Børli effects